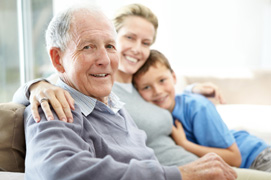 Does everyone need a Will? No, in fact, no one is required to have a Will. Without a Will, however, your property and estate will pass pursuant to the laws of intestate succession and may go to relatives that you do not want to get your estate. Basically, a Will allows you to tell the world to whom (or what) you want to your assets to go after you have passed away. If you have a Will, you can decide who will be handling your estate during probate (Personal Representative) and you can designate trustees to control your assets for your minor children.
While a Will cannot confer Guardianship to an individual of your choice if you should die leaving young children without Guardians, it is important and valuable evidence of your desires for the care of your children after you have passed away.
1.  When do I need a Will?
The time to start thinking about an estate plan is different for everyone. As we get older, we certainly want to think about getting our affairs in order. Many people think that, if they don't have a Will, their property will go to the State and not to their relatives. This is not the case. The law provides that, if you die without a Will, your property will generally go to your spouse, and, if you have no spouse, it will go to your children. If you have no spouse or children, it is particularly important to have an estate plan so you can control where your assets go at your death. Call me and we will set up a free consultation to discuss your needs.
2.  What other documents do I need?
I usually recommend that we draft a Power of Attorney for Healthcare so that you have someone to make healthcare decisions for you when you are no longer able to do so. Additionally, it's important to have a General Durable Power of Attorney. This document allows someone to make financial decisions and handle your finances in the event of your incapacity during your life. Having both these documents in order prevents your family from the expense of a Guardianship in the event you become incapacitated. We also draft HIPAA authorizations to assure that your relatives can speak with your physicians when needed.
3.  When do I need a Trust as opposed to a Will?
The answer to this question is different for everyone.  Some considerations are if you have minor children, if you have children with special needs, if you are a guardian of someone who has special needs, or if you want to define when and how your beneficiaries will be entitled to your assets. You may want to establish a living trust as well. When you come into my office, we can discuss the type of estate planning that you will need.
4.  If I have a relative that passes away, what should I do?
Once you have attended to the immediate concerns of your family and the burial, give me a call and we will meet. We will discuss whether there is a Will or a Trust and what the assets are of the estate. To prepare for the meeting, look through your relative's home and try to find as much information about their assets, retirement, life insurance, deeds, mortgages and any estate planning documents. This will help us determine what needs to be done to transfer these assets.
5.  I want to avoid a probate. Are there ways to do this?
Yes, in addition to setting up a Trust, there are many beneficiary-designated methods to avoid having to probate your estate or minimize the amount of assets in the probate. There is also a transfer on death deed that can be used under certain circumstances to transfer your real estate to your relatives without a probate. We can discuss all these possibilities in our appointment.