Residential Real Estate Issues for Buyers and Sellers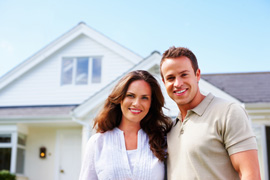 Every real estate transaction should be reviewed by an attorney. If you are selling your home on your own or purchasing a home that is for sale by owner, involving an attorney is very important. Even if the transaction is between family members or only a change of deed with no money changing hands, an attorney can help avoid costly mistakes or disagreements surrounding the property. I have more than 32 years of experience working with both buyers and sellers in real estate transactions. We can represent you from Offer through Closing, including preparation and review of Offers to Purchase, Counter-Offers, Amendments to contract, and Closing Statements.
The following are answers to a few common questions people have with regard to real estate transactions.
1.  Do I need an attorney even when I am buying or selling a home with a real estate broker?
While a broker has expertise to help you through the transaction, they are not licensed to practice law and are limited in their ability to work through certain issues that may arise during a real estate transaction. Everyone has a different comfort level when purchasing or selling a home. If you aren't sure whether you need me, give me a call and we can discuss how best to proceed.
2. If I am selling my home myself or buying a home that is "For Sale By Owner," do I need an attorney?
Yes, absolutely. If you are the seller, you will need someone to help you review an Offer to Purchase. If you are the buyer, you will need an attorney to draft your Offer to Purchase. After the Offer, there are additional documents that need to be drafted and/or reviewed as you proceed to Closing, and I would be glad to help you navigate this process.
3. My parents want to give me their cottage or vacation property. Do I need an attorney?
Yes, you will need to have them sign a Deed, and the Deed has to be recorded. They should also consult with their accountant to discuss any gift tax issues. There may also be other issues that could affect your parents' estate if there are other beneficiaries.
4. At what point in a real estate transaction do I consult an attorney?
It's good to contact me at the beginning of the process. If you are purchasing a property, it is best to contact me before you submit an Offer to Purchase. If you are selling, it is best to contact me immediately upon receiving an Offer to Purchase from a potential buyer so that I can review this document and we can make any appropriate counter offers in a timely manner.  Time is of the essence in real estate transactions.
If you would like to read information from the State Bar of Wisconsin click here: Answering your questions about buying/selling residential real estate